London Events
In London, there's always something happening and it's normally close to our front door. Our concierge team will help with all bookings, whether Wimbledon or the Chelsea Flower Show, Royal Ascot or the BBC Proms.
London BBC Proms
Each year the BBC Proms host two months of concerts, aiming to bring the finest classical music to the city of London. Shows include contemporary world premiere, family concerts and classical favourites, as well as performances from leading musicians, singers, orchestra and soloists from across the world. The eight weeks of concerts culminate in the famous Last Night of The Proms, performed at the Royal Albert Hall – less than a mile from our front door.
London Fashion Week
London Fashion Week is one of the world's hottest fashion shows, taking place each year in February and September. Over 250 designers works are presented to a global audience of influential media and retailers, with designers and models flying in from around the world. You can watch catwalks featuring never-befroe-seen designs, listen to talks by inudstry icons, and have access to the first sales of the season. This is an unmissabele event for anyone with an interest in fashion.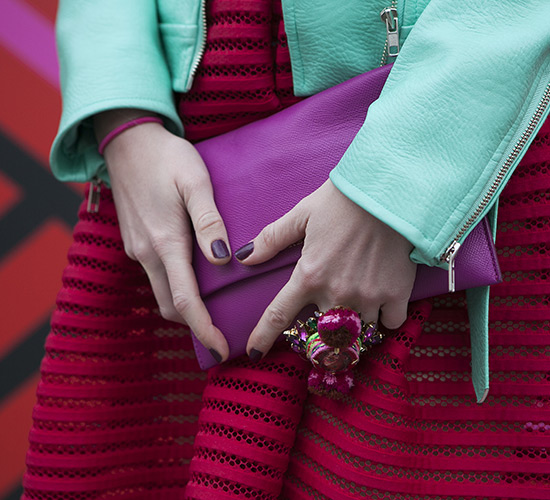 London Book Fair
The London Book Fair brings three days of knowledge, creativity and innovation to West London. It sees more than 25,000 publishing professionals arrive in London to learn, network and kick off their year of business. For anyone interested in books or reading, it is a must visit event, and a chance to meet authors, listen to readings and attend free seminars covering a range of topics, including how to start writing your own book. The show is at the heart of London Book and Screen Week, which aims to uncover and unite readers, writers, gamers and film fans alike.
Chelsea Flower Show
The Chelsea Flower Show is one of the world's greatest flower and landscape garden shows. This five day celebration of gardening, organised by the Royal Horticultural Society – the world's leading gardening charity – has been running in Chelsea since 1912, though RHS garden show dates back to 1862. Expect designs of all kinds, from colourful gardens bursting with flower and water feature, to abstract, urban features at the cutting edge of avant garde. Each year at 4pm on the last day of the show, the plant sell – off begins.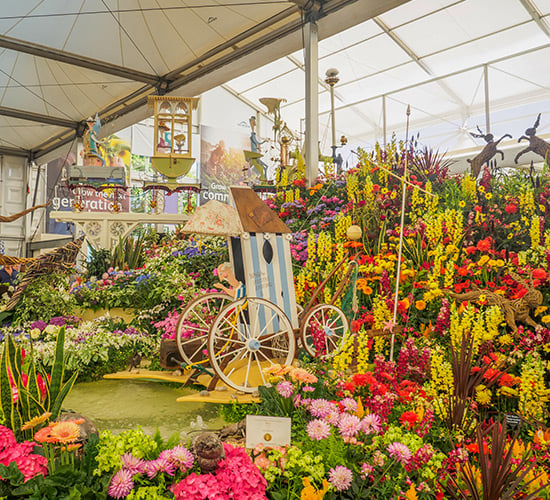 Trooping the Colour
This colourful parade marks the Queen's official birthday. Hundreds of officers, horses and musicians in ceremonial uniform lead a procession through the streets of London. The Queen is escorted in a carriage from Buckingham Palace to Horse Guards Parade – a parade ground near Whitehall – where she carries out an inspection of her troops, before leading her guards back to Buckingham Palace. There, she takes the salute, and guns are fired in Green Park and at the Tower of London. Finally, she joins other members of the Royal Family on the palace balcony to watch the Royal Air Force flypast at 1.00pm.
Open Garden Square Weekend
For one weekend a year, more than 200 London gardens are opened up to the public, from gardens belonging to historic buildings and museums, to private gardens and community allotments. This year, participating green spaces include the garden of 10 Downing Street – home of the British prime minister, the rooftop garden of the London bank, and a secret garden next to Shakespeare's Globe.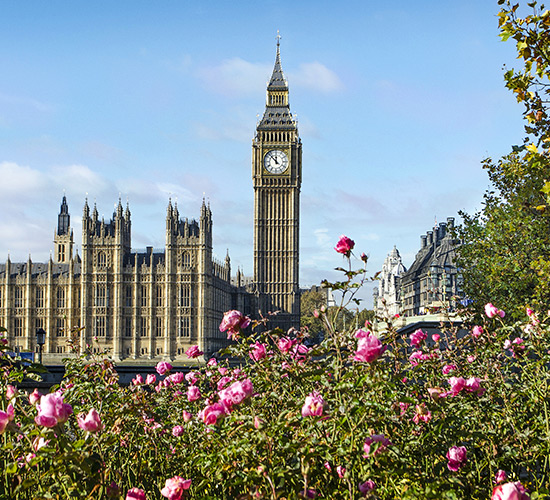 Royal Ascot
This world famous horse race meeting is considered one of the most fashionable events in London's sporting calender. Each year, Royal Ascot is attended by the members of the Royal Family, including the Queen herself There is usually a daily horse – drawn processon from Windsor Castle to Ascot Racecourse, led by the royal carriage. The race was founded by Queen Anne 1711, and is steeped in tradition, heritage and pageantry.
Wimbledon
Wimbledon is one of the UK's proudest sporting events. Here, the world's top players compete in what is the longest-running tennis tournament in history, and one of four annual Grand Slam tennis events held around the globe. You can experience two weeks of first-class tennis, and plenty of strawberries and cream. The tournament attracts around 500,00 spectators each year, and millions of television viewers worldwide.