Victoria & Albert Museum
The world's greatest museum of art and design is just a five-minute walk from The Ampersand Hotel. From pearl-encrusted ballgowns and art nouveau glass to Japanese prints and Islamic metalwork, there is a niche to intrigue everyone. The shop is a destination unto itself.
The world's largest museum of decorative arts and design
This lavish collection of art and design is home to some of the world's finest examples of fashion, photography, ceramics, furniture, textiles, jewellery, metalwork and more. The museum is also a leading resource for research, talks and courses. Open daily from 10am to 6:00pm. Free admission.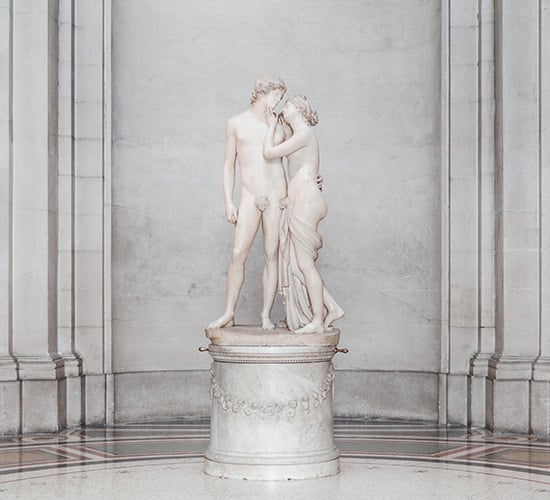 What's on now at the V&A?
Mary Quant, Until 16 February 2020
From miniskirts and hot pants to vibrant tights and makeup, discover how Mary Quant launched a fashion revolution on the British high street, with over 200 garments and accessories, including unseen pieces from the designer's personal archive.