Victoria & Albert Museum
The world's greatest museum of art and design is just a five-minute walk from The Ampersand Hotel. From pearl-encrusted ballgowns and art nouveau glass to Japanese prints and Islamic metalwork, there is a niche to intrigue everyone. The shop is a destination unto itself.
The world's largest museum of decorative arts and design
This lavish collection of art and design is home to some of the world's finest examples of fashion, photography, ceramics, furniture, textiles, jewellery, metalwork and more. The museum is also a leading resource for research, talks and courses.
Open daily from 10am to 6:00pm.
Free admission.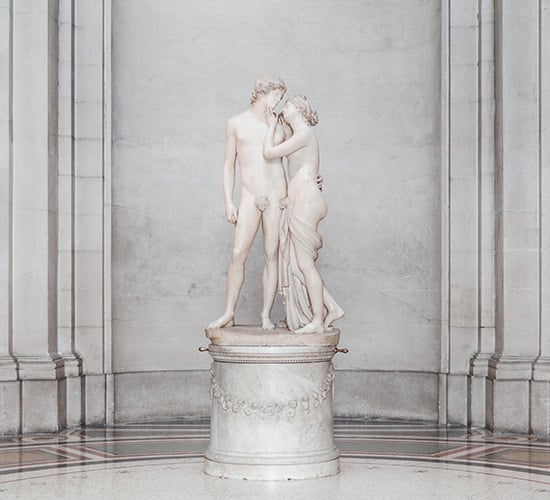 What's on now at the V&A?
Videogames: Design/Play/Disrupt – Until Sunday 24th February
This exhibition provides a unique insight into the design process behind a selection of groundbreaking contemporary videogames. Design work, including concept art and prototypes, feature alongside large-scale immersive installations and interactives. £18 per person.
The Museum of Architecture's Gingerbread City – Until 6th January
Consisting of over 60 gingerbread buildings designed and created by architects, designers and engineers, the Gingerbread City is a playful way to encourage conversation around the future of our built environment. £6 per person.