Science Museum
Interactive gizmos, awesome space rockets and a 3D Imax cinema make the Science Museum a failsafe visit for kids. There's plenty for adults too, this perfectly curated museum making light work of big bangs, climate changes and astrophysics, among other things. Exhibition Road.
Stories of incredible scientific achievement
The Science Museum is one of the coolest museums in the capital. Interactive exhibitions take a sideways look at contemporary and historical issues in science, with core collections that let you marvel at everything from space rockets and early computers to steam trains and gruesome medical artefacts. There's also an IMAX cinema, a Red Arrows and jet plane simulator, and a range of rotating exhibitions, open daily.
Free admission.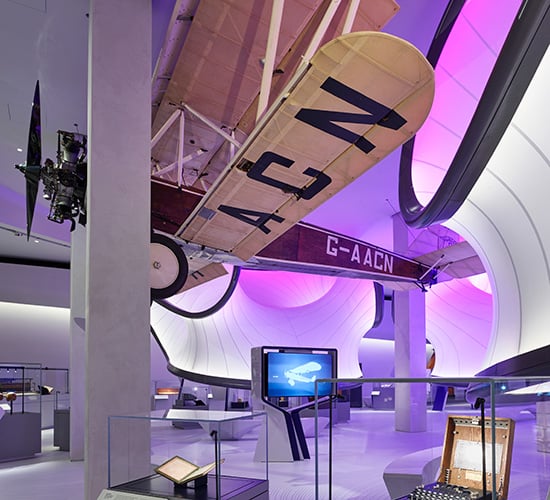 What's on now at the Science Museum?
Wonderlab, The Equinor Gallery: Ongoing.
Revealing the beauty of the science and maths that shape our everyday lives, this unmissable experience will ignite your curiosity, fuel your imagination and inspire you to see the world around you in new and exciting ways.
Medicine, The Wellcome Galleries: Ongoing.
Featuring three thousand objects and covering an area equivalent to 1,500 hospital beds, Medicine: The Wellcome Galleries is the magnificent new home for the most significant medical collections in the world.