Science Museum
Interactive gizmos, awesome space rockets and a 3D Imax cinema make the Science Museum a failsafe visit for kids. There's plenty for adults too, this perfectly curated museum making light work of big bangs, climate changes and astrophysics, among other things. Exhibition Road.
Stories of incredible scientific achievement
The Science Museum is one of the coolest museums in the capital. Interactive exhibitions take a sideways look at contemporary and historical issues in science, with core collections that let you marvel at everything from space rockets and early computers to steam trains and gruesome medical artefacts. There's also an IMAX cinema, a Red Arrows and jet plane simulator, and a range of rotating exhibitions, open daily.
Open daily from 10am to 5:45pm.
Free admission.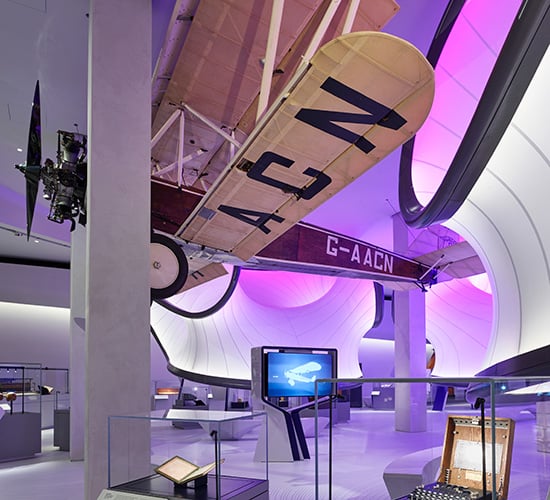 What's on now at the Science Museum?
Medicine: The Wellcome Galleries at The Science Museum: Ongoing
Showcasing extraordinary medical artefacts from the collections of Henry Wellcome and the Science Museum Group, including the world's first MRI scanner, Fleming's penicillin mould, a professional pianist's prosthetic arm and even robotic surgery equipment, the galleries explore our relationship with medicine and health through more than 500 years of history.
Driverless: Who is in Control?: Until October 2020
Artificial intelligence is gaining an ever-increasing presence in our lives. Everything from deep-sea exploration to getting a cheeky take-away is being reimagined with some form of automation. Highlights include self-driving cars, autonomous flying drones and smart underwater vehicles like the Autosub Long Range Boaty McBoatface.