Royal Albert Hall
The Ampersand is well placed for a visit to the Albert Hall. The iconic circular hall, built to fulfill the vision of Prince Albert in 1871, showcases an ever-changing programme of events and exhibitions, many of them music-led. The Summer proms - an eight-week series of classical music concerts - are particularly popular.
Musical Hall of Fame
Internationally-acclaimed orchestras and artists from the worlds of classical music, jazz and other genres draw enthusiastic crowds to this unique auditorium. Secret History tours are also a great way to discover more about London's past. The Royal Albert Hall is a five-minute walk from The Ampersand Hotel. Box Office open daily from 9am to 9pm.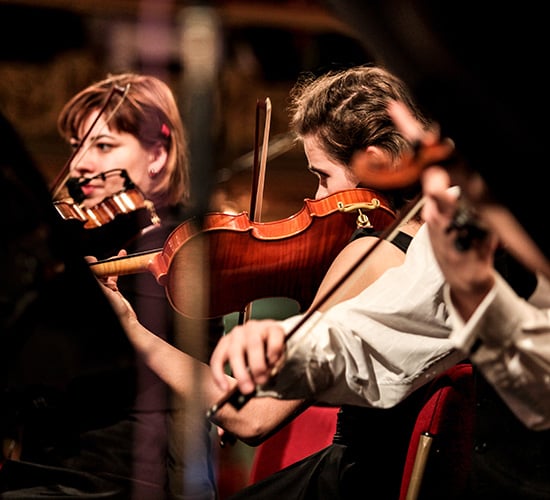 What's on at the Royal Albert Hall?
The Royal Albert Hall has a huge variety of performances — there's something happening almost every evening. Shows we are particularly excited by include:
A truly spectacular ballet: 'Cinderella' – 2:00pm, 2:30pm, 7:30pm, Thursday 6 until Sunday 15 June 2019
Christopher Wheelston restages his sparkling production of the classic Brothers Grimm fairy tale in-the-round. Award-winning choreographer originally created Cinderella to great acclaim for Dutch National Ballet and San Francisco Ballet: he and his collaborators now adapt it for English National Ballet and the grand space of the Royal Albert Hall. Cinderella becomes a truly spectacular ballet as the Royal Albert Hall is brought to life with over 90 dancers, a live orchestra, and plenty of surprises. This inventive production combines magnificent sets and costumes, surprising theatrical tricks, and lively choreography to delight, move and astound – all to the melodious tune of Prokofiev's sublime score, performed by English National Ballet Philharmonic.