Royal Albert Hall
The Ampersand is well placed for a visit to the Albert Hall. The iconic circular hall, built to fulfill the vision of Prince Albert in 1871, showcases an ever-changing programme of events and exhibitions, many of them music-led. The Summer proms - an eight-week series of classical music concerts - are particularly popular.
Musical Hall of Fame
Internationally-acclaimed orchestras and artists from the worlds of classical music, jazz and other genres draw enthusiastic crowds to this unique auditorium. Secret History tours are also a great way to discover more about London's past. The Royal Albert Hall is a five-minute walk from The Ampersand Hotel.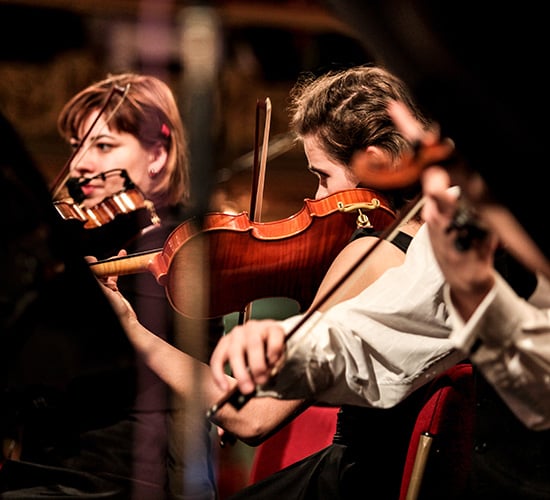 What's on at the Royal Albert Hall?
PROMS at Royal Albert Hall: 1st August 2021 until 31st August 2021.
Nicholas Collon and the Aurora Orchestra's from-memory performances have become a thrilling recent fixture of the Proms. Now, following symphonies by Beethoven, Brahms, Shostakovich and Berlioz, they tackle their most audacious challenge yet: a complete performance of the colourful 1945 suite from Stravinsky's ballet The Firebird.